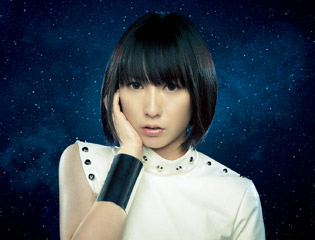 PROFILE
Eir made her major debut with her single, "MEMORIA," which was selected as
the theme song for the TV-anime series Fate/Zero on October of 2011.
This single achieved #8 on the Oricon single chart.
The following year in 2012, Eir performed at the up-and-coming anime song
festival "ANIMELO SUMMER LIVE 2012" and captured the hearts of 30,000
attendees. In September of the same year, she released her 2nd single,
"AURORA" (OP Theme for TV-anime series Gundam AGE), and in November
she released her 3rd single, "INNOCENCE" (OP Theme for TV-anime
series Sword Art Online Fairy Dance Arc). "INNOCENCE" became
a smashing hit achieving the #6 position on the Oricon single chart.
Her much anticipated first album, "BLAU" was released on January 30th 2013
and this album achieved #4 on the Oricon album chart. This same album saw a digital release in 20 different languages. At the same time, Eir traveled to
multiple countries and events to perform including "SAKURA-CON" in Seattle, WA in the U.S., "AnimagiC 2013" in Bonn, Germany, and at "Anime Festival Asia" in both Indonesia and Singapore.
Currently, Eir's Facebook page has over 200,000 likes from her fans all over the world proving that Eir is certainly an international anime song diva of the next
generation and her remarkable talents are crossing borders.
OFFICIAL WEBSITE
http://www.aoieir.com/